Carly Godden | 05/12/2020
Lemon Tree Hotel's award-winning diversity employment program employs neurodivergent staff. This case study sheds light on accommodations, supports and approaches.


Dr Bramhani Rao, a visiting scholar and consultant at Qubit AI Technologies, is the lead researcher of a study (previously reported by NeuroWork here) into best-practice neurodiversity hiring strategies.
She spoke to NeuroWork about Indian hotel Chain Lemon Tree Hotel's award-winning diversity employment program—which grew from hiring just two individuals to attracting around 20% of their current workforce.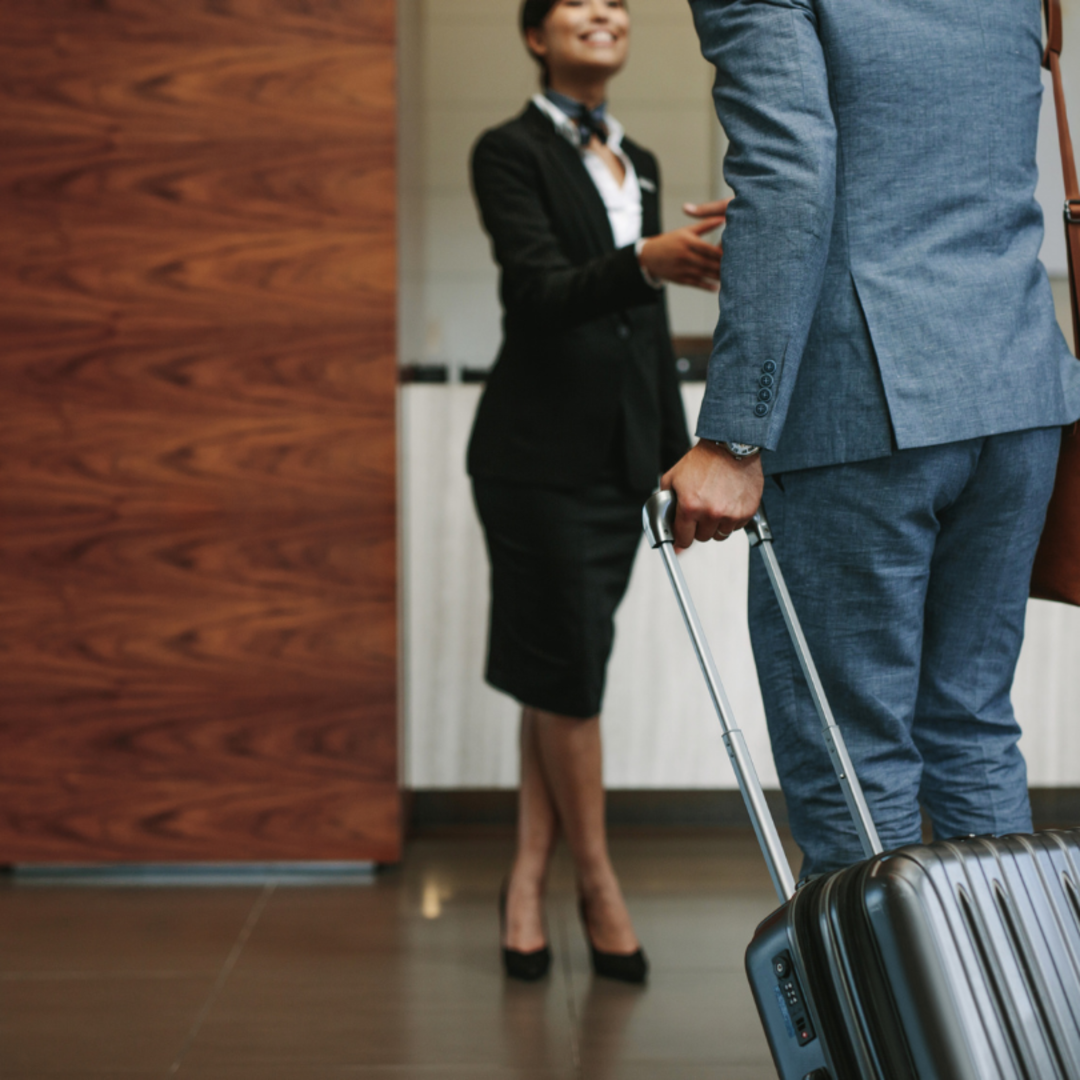 Lemon Tree Hotels is an Indian hotel chain that happens to employ neurodivergent workers. Tell me about their journey.
Lemon Tree Hotels believes in making people happy. Since they're in the hotel industry, they want their customers to be happy but also the people working for them.
So they started off with hiring only two individuals with physical disabilities, and then saw a huge amount of change in the organisation's culture. The toxicity in the work environment reduced. When other employees saw that a person with a disability could do so much, they stopped complaining so much about their own jobs.
With this success, they made diverse hiring a key part of their business model. So now 20% of their staff are people with disabilities, including autistic people.


What were the other business benefits that Lemon Tree Hotels observed?
There are clear indications of increased productivity. I'll give a small example. While a neurotypical person can cleans and decorates 16 rooms in one day, a person with down syndrome or autism is able to do 20 rooms.
What we consider as the disability—that is the reduced social interaction among people with disabilities—is actually playing as a strength in the workplace. They're not engaging in too much unnecessary social loafing or unnecessary conversations. Instead, they're using those man hours to do proper work.
Lemon Tree Hotels has received a lot of national and international awards. They're also able to consistently attract talent because they are perceived as one of the best employer brands in the market.


What should HR do differently to find neurodiversity talent?
You cannot have a common recruitment strategy for both neurotypical and neurodivergent individuals. Traditional interviews are highly dependent on identifying soft skills—these are areas which could be a point of weakness for neurodivergent individuals. You have to evaluate and select neurodivergents based on their particular competencies, so a lot of customisation has to happen.
You also cannot depend on traditional talent sourcing channels. Where do I go to hire people for my organisation? Usually I go to schools, right? I go to colleges, or I go to universities. But there are a lot of neurodivergent individuals who are not going to these conventional forms of academic institutions. They're either homeschooled or are studying in special schools or alternate schools, like Waldorf schools.
Organisations have to come with a very specific method of approaching these alternate places to identify this talent. Often specialist NGOs can help with this.


From these learnings, you developed your Neurodiversity Smart HR Framework. Can you tell us about it?
Within an organisation, you need integration from top management to the bottom level. Executives have to align their larger business strategy to HR neurodiverse hiring strategies. Once these ideas are in place, they need to be communicated to middle management who serve as the link between line managers, HR managers and the general employees.
Then you start looking at the different job roles available in your company and do a lot of job mapping. You'll have to look at what are the key skills, aptitudes and knowledge requirements of each of these jobs and see how each of the disabilities could be mapped to this.
And that is a very important point here, that when we look at the disability spectrum, it's very, very wide so you have to do a lot of customisation in terms of identifying the general strengths or what are the weaknesses.
Then you have to get in touch with the strategic partners who are your NGOs, and your alternate schools or home schools. You brief them on the requirements of these roles and give them at least one year to train their existing students on those skills.
Once the employees are hired from this pool, they should be slowly taken into the organisation through employee orientation sessions. Lemon Tree Hotels run these sessions for six months to one year before they move them to on-the-job training.


Are neurotypical employees given any training under the program?
It's also important that sensitisation happens on a continuous basis with other employees who are neurotypicals. Employees have been given awareness training on the particular disabilities. Lemon Tree Hotels also insist upon every employee sitting an subsequent exam and scoring a minimum of 80%.
It's also essential that new neurodivergent employees are put in small teams that are a mix of neurotypicals and neurodivergent individuals. If you put these neurodivergent individuals into a larger group they usually feel threatened. They need to be able to report problems and overcome challenges in a smaller, more secure social setting.


What's your final take-home message to HR and organisation leaders?
They'll always be challenges in the workplace, neurodiversity hiring just presents a different set of challenges. The broader mantra for HR leaders to understand is to just give neurodiversity hiring a try.
If you start by basing your decisions on the assumption that it is going to be difficult to hire people who are different, that it will be an extra burden on the organisational resources, then you're never going to approach it.
But if you recognise examples of market leaders doing neurodiverse hiring successfully, then just for the first step, it should be to at least give it a try and then learn as you move ahead in that journey.
If they fail, it's fine. You're not to lose much, but if that person succeeds, it changes them and their family's whole life. By giving people that chance, you're probably making a larger change in the world.