Gina Flaxman | 07/09/2020
Shae Wissell, founder of the Australian-based Dear Dyslexic Foundation, shares her story about being diagnosed with dyslexia and how she tackles workplace discrimination.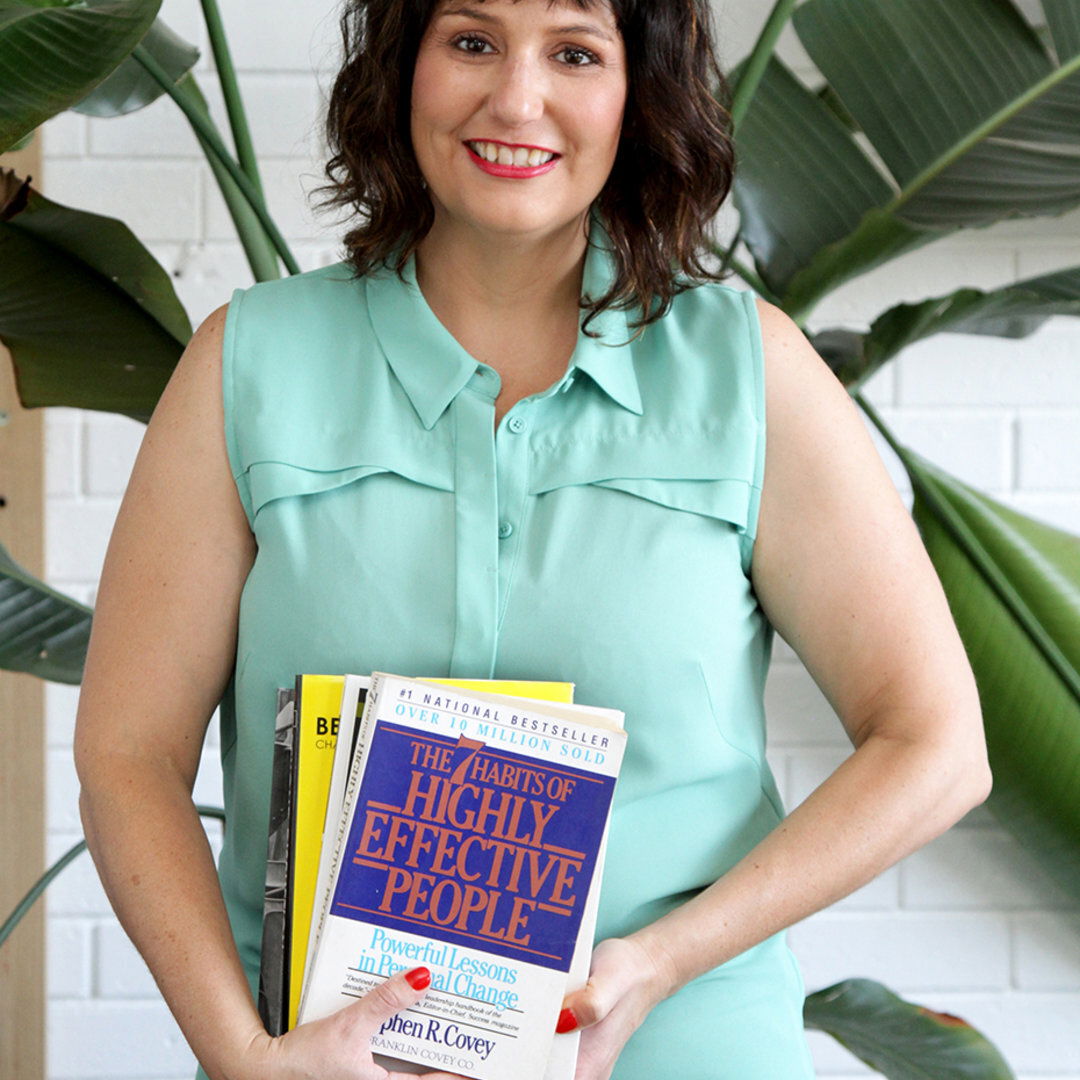 After struggling with writing for years, Shae Wissell was finally diagnosed with dyslexia during postgraduate study. She now works on public health projects as well as running Dear Dyslexic, an organisation she founded to support and advocate for people with dyslexia. Last year, she won three AusMumpreneur awards for her work. She talks to us about workplace discrimination and achieving her goals against the odds.
"Having reasonable adjustments is not cheating or giving you an advantage, it's just levelling the playing field so you're on an equal footing with everyone else."




NeuroWork: How were you diagnosed with dyslexia?
I always struggled with writing but I didn't know I was dyslexic. I originally trained as a speech pathologist and in my first year at work I was quite badly bullied. A few years later, I got into a management residency programme and I had to do postgraduate study for it. I had a tutor because I was still struggling with writing and she suggested I go and get tested at uni. I got tested and was diagnosed with dyslexia and dysgraphia. It was a relief to know why I struggled so much. I also discovered that some things that I thought happened to everybody actually didn't, like letters moving around on the page. But it also spiralled me into quite a deep depression for a long time because there wasn't any support or services that could help me. I was annoyed that I'd gone through a speech degree and no one had identified it. We didn't learn much about learning disabilities in my undergrad course. I was really angry; I felt like three levels of the education system had failed me.


NeuroWork: How did you come to start your organisation, Dear Dyslexic?
As I progressed through my career in public health, I noticed that most managers and employers really didn't have an understanding of dyslexia. Even though I'd disclose it, I would still be discriminated against or picked on.
I'd been listening to some overseas podcasts about dyslexia and there were no apps or podcasts around dyslexia in Australia, so I wanted to start a podcast series that enabled dyslexics to share their experiences, successes and challenges because we really didn't have a voice for young people or adults. And that's how it started in 2015 and it's grown into a national organisation.


NeuroWork: What does Dear Dyslexic do?
We're a not-for-profit, grassroots social enterprise. We provide assessment and support services, whether people need help with school, uni or in the workplace. We provide peer support through our Facebook community, our monthly online catch-up and phone line. We also run training and webinars.
These cover topics like: neurodiversity – what does it really mean in education and employment? We've also got one on how to use a scanning pen and one on support for doctorate and masters students. Then we run research in partnership with La Trobe University and we do awareness-raising activities. Normally we run an annual gala.
This year, we're running an online art competition instead, called Faces of Dyslexia. We work with state and federal government to raise awareness and advocate for help for some of the challenges people with dyslexia face, like poor access to assessments. And then we still have our podcasts. The foundation is still just myself. I have a board I work with and sub-contractors but, to keep costs down, we're still a volunteer-based organisation.


NeuroWork: What work do you do now in addition to Dear Dyslexic?
I work four days a week on public health projects. At the moment I'm working on a mental health project and previously I was working in Aboriginal communities. I'm also working on my doctorate, looking at the impact of dyslexia on young people and adults, on their social and emotional wellbeing as well as in the workplace. I work on the Dear Dyslexic foundation every hour outside of all that. So it's busy!


NeuroWork: What are some of the challenges that you've faced in the workplace because of your dyslexia?
It doesn't impact so much on my reading but it's my writing – getting my thoughts down on paper, spelling and grammatical errors, not writing in complete sentences. I've been accused of having other people do my work for me because I've asked for editing help. I've been told off in front of my team because my writing wasn't at the expected standard. Even though I disclosed my dyslexia, I had a job where they wouldn't pay me the advertised salary until they could see how much support I really needed. I've been performance managed because of it; I've lost jobs. As you progress in your career, there's an expectation that writing is something you should be able to do. And with studying and doing my doctorate, people have an expectation that I should be able to write.


NeuroWork: Do you usually disclose your dyslexia?
I've always disclosed it because I want to make sure I'm upfront and honest and I don't want people to think I'm lying or hiding it. But I don't disclose it straight away as then they might not even consider me. So first I like to show that I'm confident in my ability to do the job and then I like to disclose, particularly if it looks like there's going to be a lot of writing involved.


NeuroWork: When you disclose your dyslexia, how do people usually react?
People are surprised. Some people still think it doesn't exist or that it affects your intelligence. It's interesting – I was just in a meeting with my access and equity coordinator at university because I've been trying to get funding for editorial support. My supervisors have been extremely supportive. I wrote my first paper after 35 drafts and had it edited externally, but when I showed my disability coordinator, I think they thought I was getting too much help for my dyslexia and that it wasn't really my work. So they had a meeting with my supervisors to show that it was actually a reasonable adjustment for me to have editing.
Generally, I think workplaces want to be supportive but they don't know how to be and they don't think it's a real issue until you get to the point where you're handing in reports and they get frustrated and they feel like I'm either not proofreading or I'm not putting in enough time.
In my current role, they're fantastic. I told them quite soon after I was employed because I'd worked with the same organisation before, in different roles. They've been extremely supportive. They know that I do the bulk of the work and they just need to do the finishing touches.


NeuroWork: What advice would you give neurodivergent people looking for work?
By law, you don't have to state that you have a disability, neurodivergent condition or mental illness when you apply for a job. And it's really personal. I think people want to disclose it but they need to feel safe. The research shows if you feel safe, you're more likely to disclose. Through Dear Dyslexia, we've helped people who've wanted to disclose in their workplace. We arm them with a suite of tools they can go in with. It's against the law to discriminate and you are entitled to reasonable adjustments. We arm them with all the resources and tools to take to HR because, when I was younger, I found people would say, "Well, what do you need?" and I'd say, "I need a bit of editing support" and it just didn't resonate. We recommend people get HR involved so they have a third party.
Dyslexics also often get cut out of the job application process because it can be really hard to write selection criteria. I have a network of people that edit my criteria for me. Having a template for job applications is also really helpful.
There's also so much assistive technology you can use now that no one needs to know about. Microsoft has text to speech and speech to text. Grammarly helps with spelling and grammar.
Whether it's extra time to do a report or exam or having assistive technology on your computer, these are reasonable adjustments; it's not cheating or giving you an advantage, it's just levelling the playing field so you're on an equal footing with everyone else.
You need the right support network as well, whether that's family, friends or colleagues you trust. A counsellor can help; looking after your mental health is really important. With the right support and the right tools, we can achieve whatever we want. It just takes a bit more time so we have to be patient and kind to ourselves.