Alison Eveleigh | 05/12/2019
A manager and employee in the Rise@DHHS program share how they have successfully navigated their working relationship.


Inside the Rise@DHHS Program
Many companies shy away from hiring autistic or neurodivergent staff because of a lack of knowledge on how others have managed the same experience. In this exclusive interview, NeuroWork speaks to a manager and employee in the Rise@DHHS program about how they have successfully navigated their working relationship, in an effort to demystify the difficulty of hiring and retaining talented autistic staff.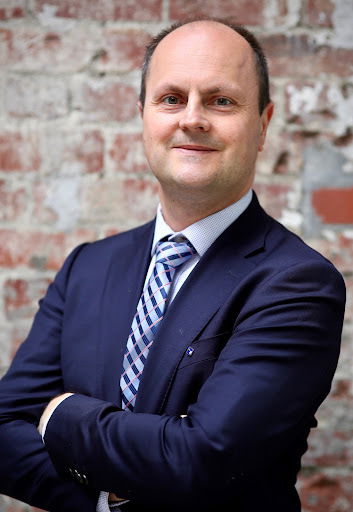 Chris Hofmann
Manager, Records Management at the Department of Health & Human Services, Victoria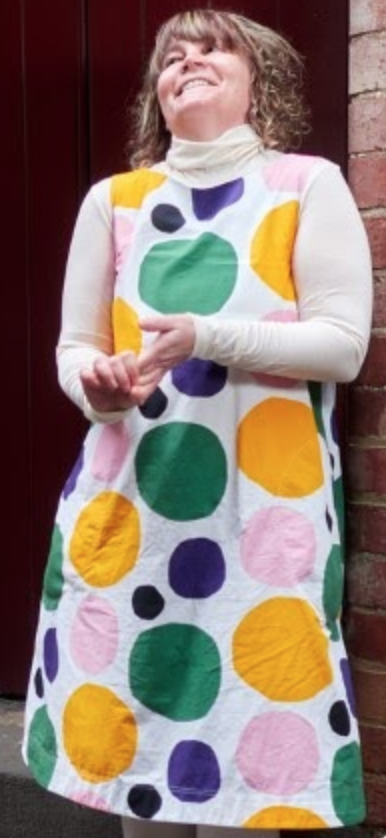 Louise McKenzie
Data Analyst at the Department of Environment, Land, Water and Planning, Victoria


NeuroWork: Louise, what is your role and responsibility at DHHS?
Louise: I started in the Victorian Government in July 2017 with the Rise program. We had an alternative recruitment process, so instead of interviews, CVs and key selection criteria we had a three-week assessment using Lego robots that you could program. We also did the tasks of the role. You do the job that you do during that assessment process.
Then, from there, in February this year I moved to another department using a smaller version of that process. We just had a week doing the work we would be doing as opposed to the robots. That was a week-long instead of three weeks long.
I was a records officer, now I am a data analyst and I am also the chair of the Autism Success Network, which is a Victorian Public Service-wide self-advocacy group for people on the spectrum. We are working on recruitment, workplace culture and progression within the Victorian Public Service. We are developing our skills and finding more challenging roles as we go along.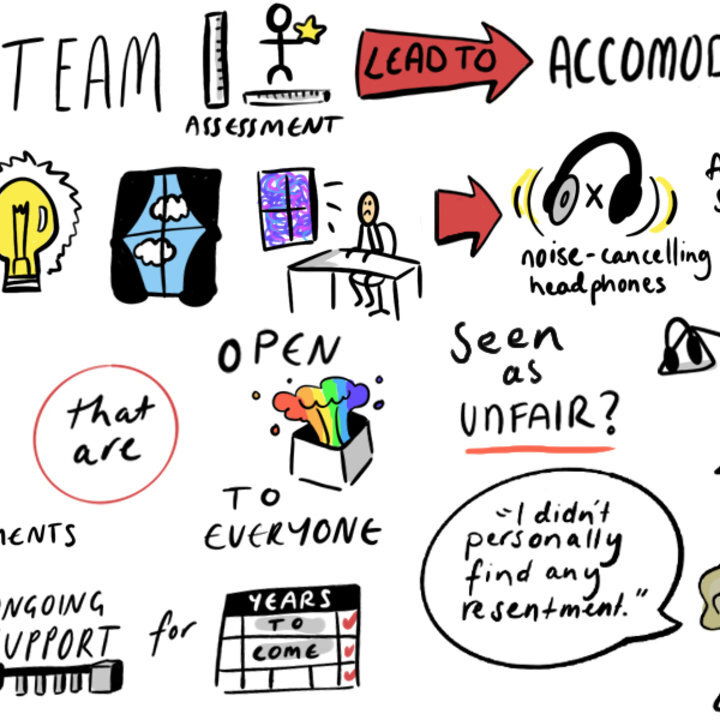 NeuroWork: How was the Autism Success Network started and how did you get involved?
Louise: The Enablers Network is a Victorian Public Service-wide self-advocacy network for people with disability. In 2017 they held their first 'Meet the Secretaries' event. The Enablers meet with senior leaders to tell their stories and build understanding and at the 2017 event we met Dr Leigh Kibby [a manager and an Enabler in the network]. Dr Leigh Kibby and Sean McPherson set to work establishing the Autism Network as people with autism have different barriers to employment to people not on the spectrum, so we thought it was important to establish a group to try to remove those barriers.
Chris: Sean McPherson is a Rise@DHHS participant who was like Louise and who started right at the start of the program. It was great to see the Rise participants when they started that they stepped up and started to be very active across our department and the wider Victorian Public Service to drive autism awareness. That was not part of any kind of description, it just happened. For them to actually be an important part of the establishment of the Autism Success Network was really great to see.


NeuroWork: What were your initial perceptions of the Rise@DHHS program?
Chris: From a management point of view, it took us about 6 months of intense work to establish and design the program together with Specialisterne. Our understanding of autism in the workplace was very limited and my perception was that we needed to spend a lot of time around the process design, around how the participants will work within the group and I think I over-engineered it. I also thought the level of support that would be required for the staff, my perception was that it was way bigger than it actually turned out to be. The complexity that I envisaged was much higher than it actually was. We had such a smooth transition from the assessment to the participants actually starting at the Victorian Public Service. We basically went from the assessment ending on the Friday to a high performing team on Monday. It was so smooth that the participants just started to be productive on day one, which was very unexpected.
Louise: Beforehand I didn't really have a perception. I had done one Specialisterne workshop before, so I knew about the robots and the teamwork we do with the robots. During the assessment we got a good idea of what we would be doing, so when we started, I had a clear idea of what the role would be. It didn't really change once I knew what it was.


NeuroWork: Louise, did you imagine that you would move roles once you started work at DHHS or take on additional advocacy work?
Louise: I imagined I would move at some point because the contract was 2 years. Because I had been unemployed so much, I was really worried about being unemployed again. So I spoke with my mentor about what I could do, and this opportunity [for the data analyst role] came up so I applied for it.
With the advocacy work, we joined the Enablers Network pretty soon after we started working at the DHHS. I was a part of the Autism Success Network as a group member when Dr Leigh Kibby was the chair.
It wasn't entirely unexpected. Sean Tyrell, who is the president of the Enablers Network, asked if I wanted to be the chair of the Autism Success Network.


NeuroWork: Chris, what other aspects of the Rise@DHHS program have been successful?
Chris: We established the program with a view that, even though we had a program of work that had to be delivered, which was the records management piece of work, we established this as an entry point into the Victorian Public Service. We had the idea that after onboarding we would match the participants with a mentor that matches their interest levels and interest areas. We would work altogether to find different placements and roles within the public service. My perception was that it would be very difficult, very challenging for us to pull this off and be that entry point, but the matching of the mentors with the Rise team members worked really well. There are mentoring relationships that have been there for over 1.5 years, which is a real success because there was no culture within the department around mentoring. It is established now, but back then when we started there was no real strategy around what a mentor is and how to establish a program like that. We did that as well, we established our own mentoring program and it was actually really successful given that most of the original team are in different roles across Victorian Government and are still employed with us, which is really nice to see.


NeuroWork: Prior to launching the Rise@DHHS program, did DHHS have any formal policies or procedures in place for workplace accommodations for neurodivergent staff?
Chris: There are policies around diversity and inclusion. Back when we started those policies were in place but the relevance of that policy was not there for us. We didn't use the existing policies. We worked with Specialisterne on establishing our own processes that were very specific for autism in the workplace. We looked at this as a partnership model with Specialisterne. We didn't look at existing policies to establish the program.
For example, when the team started, we established a relationship with the OHS team and the OHS team came in and did an assessment of the noise, the lights, the windows, the surroundings, the desk height. They did a complete assessment of everyone and we had a good understanding of each of the participants and their differences on where they should be placed.
For example, there was someone who had an issue with light so he couldn't sit next to the windows so we made sure his desk was away from the windows. We had an individual plan for each of the participants. The existing policies are there and they are important but for this program we went in a different direction.
The existing policies are more broadly drafted but within the program we have individual plans for each of the participants.


NeuroWork: Do you think it's beneficial to have overarching workplace policies for workplace accommodations as well as the individual plans?
Chris: Both [overarching and individual policies] are important. It is not only OHS assessments that are in the individual plans. It's an individual support plan that we work on and continuously update with Specialisterne to get the best possible outcome for everyone. This could include not only OHS topics but other topics as well. We wouldn't use just an overarching policy to manage the team. We need the individual plans.
The contract with Specialisterne covers the initial assessment which Louise went through. It also covers ongoing support. We have at least one staff member from Specialisterne on-site for a whole day once a week. Participants have a one-on-one with that specialist from Specialisterne to talk about a lot of things, including adjustments that have to be made, or workflow, or anything personal that is happening that could impact the workplace where we could provide additional support. That kind of ongoing support from a specialist is really important for us and is a critical part of the success of the program.


NeuroWork: In addition to workplace policies, is ongoing support over time necessary for the success of programs such as Rise@DHHS?
Chris: Yes. Ongoing support will be required for many years to come, until public and private organisations are ready and an overarching policy will be good enough. I don't think anyone is ready for that. Awareness of autism or neurodiversity is not at that level yet.


NeuroWork: Louise, what workplace accommodations are made for you?
Louise: I got noise cancelling headphones because that's the first time I've been in an open plan office that was so noisy, so the earphones were really helpful. I went through Job Access, where the federal government funds workplace adjustments. This made a big difference for me.
Chris: We use federal government now and then. We did purchase a few noise cancelling headphones for others. If we had to do something with the lights for example, we would just get someone in to do this for us.
The noise cancelling headphones are the key. Currently we have 16 autistic staff on our team and most have noise cancelling headphones.


NeuroWork: Louise, have you ever felt that co-workers have perceived your workplace accommodations as being unfair?
Louise: Some people did make jokes about my earphones but I guess this was coming from a kind place. I've been lucky. I know others not on the spectrum but other people with disabilities that have workplace adjustments like taking three hours in the middle of the day off, that has been met with resentment. It's just a misunderstanding. They don't have the energy to do the full seven-point-five hours, so they take two hours in the middle of the day to get the energy up for the afternoon.
Chris: There is flexible work arrangements in the department and there are a lot of additional services that are accessible to everyone. None of those adjustments that we are doing for the Rise participants are not covered for others. They are open. We just know how to access them. We understand the policies and the rights and responsibilities of the staff and we use the services that are available to us. The noise cancelling headphones are available for everyone if they are required. It's about staff understanding their rights and the services that are offered, which in the public sector are quite wide ranging.
Louise: I didn't personally find any resentment.