Carolyn Cage | 07/09/2020
A visual journey of how one anonymous autistic woman struggled without the right workplace accommodations in her job.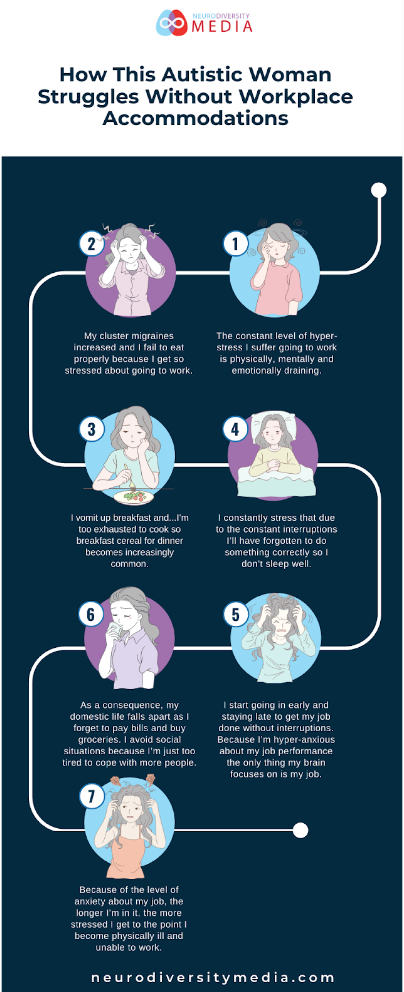 What Are The Solutions?
Check out our resources:
This story is an illustrated excerpt from an anonymous lived experience submission of an autistic woman to the Autism Senate Committee held in Australia. It is one of the first government inquiries into how to improve the lives of autistic people generally.