Alison Eveleigh | 05/12/2019
Bliss Cavanagh discusses art, her PhD research and improving the wellbeing of society through her multi-sensory art installations.


Sensory artist and designer Bliss Cavanagh was diagnosed with Tourette Syndrome when she was nine years old. She spoke to NeuroWork about calming her symptoms through art, her PhD research and improving the wellbeing of society through her multi-sensory art installations.

NeuroWork: When were you diagnosed with Tourette Syndrome?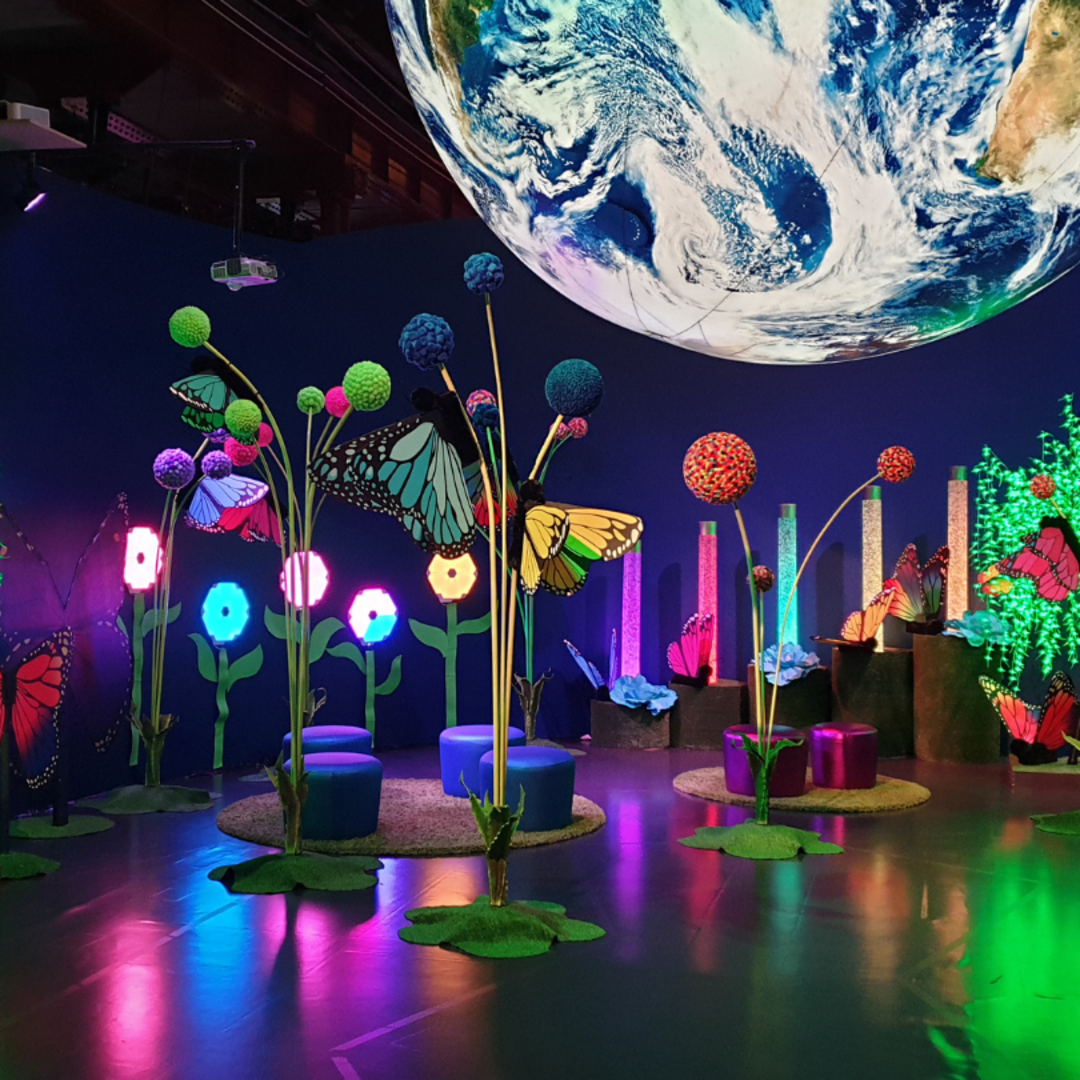 I started developing symptoms when I was about six years old. I was experiencing a lot of tics, unusual movements and sounds. But it wasn't until I was nine that I was diagnosed with Tourette Syndrome, through a paediatrician. My mum had been noticing me making these strange movements and felt that there was something going on. She took me to the doctor when it started becoming more of an issue and I was diagnosed straight away.


NeuroWork: What did you want to be growing up?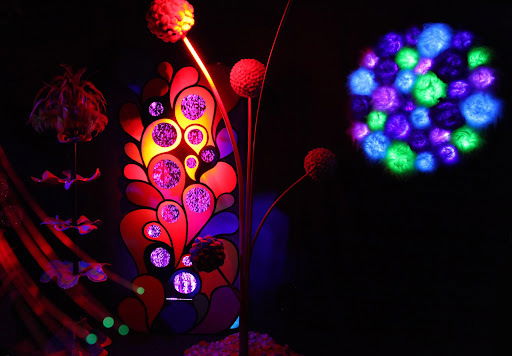 I've always wanted to be an artist. That was my passion and dream since as long as I can remember. I've been drawing and painting and making things since I could pick up a pencil. My mum saw this passion straight away and encouraged me ever since. She set up a little studio for me at home when I was little and booked me in for every type of art class she could find, from pottery, oil painting, drawing, paper mache and even cartooning. As I grew older she organised private lessons once a week with an art student from the local university. We would wander through the art studio's on campus and I would dream of one day having that same opportunity to explore my creativity. So that's always been my dream, to become an artist and make something out of that passion for creativity.


NeuroWork: How did you pursue that after you finished school?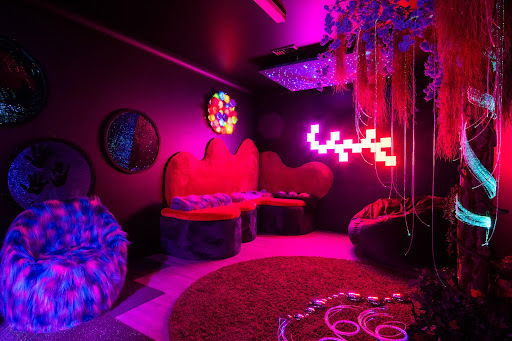 I was accepted into the Bachelor of Fine Arts degree at the University of Newcastle. I then pursued the honours programme after completing the degree. It was at that point that I really started to delve deep into what it really meant to have Tourette's, and how that linked to my creative art practice. I started to explore a lot of research into the sensory side of Tourette's and how these sensations in my body are calmed through the act of art making. It was through this journey and through the honours research project that I created my first personal multi-sensory environment. It was a really therapeutic journey from the art making process, as well as the final installation of the work where I created this amazing multi-sensory experience that helped me feel the most tic-free that I ever had.


NeuroWork: Was it your honours thesis that really made you think about the link between your creativity and your Tourette's?
It was quite intimidating and scary right at the beginning, deciding whether I was going to share this part of myself. But I really felt like I was doing something important with my work. I felt like I was finally onto something important that was going to be able to change not only myself, but perhaps help other people as well. I started telling my supervisors and my honours cohort at the time and everyone was incredibly supportive. I completely changed as a person. I became so much more confident. I used to be terrified of public speaking but now I'm more than happy to talk about my experience and get up and speak at events. I really feel like I've gone through a transformation.


NeuroWork: How did your honours thesis evolve into the work you do now designing sensory rooms and selling sensory products?
During the honours project it was all about me, about creating this multi-sensory environment to help reduce my symptoms of Tourette's and make me feel calm and happy. But the unexpected finding of it all was the response that I had from other people who came to visit the exhibition. A lot of people told me that they were so amazed and had never felt so relaxed and happy at the same time.
They shared their own personal experiences of mental health. It was really rewarding to see that the work had this really positive influence on other people as well. So at that point, that was when things started to pick up for me and I started to see a path forward.
I started to get commissioned to do other types of sensory installations for disability expos and a lot of different community events. I opened up a shop and studio space in Newcastle as well through Renew Newcastle. People could come and visit me and experience my multisensory installation first hand and talk to me about the work. That's where I started selling my products as well.
My business, Happy Senses has been growing since then, and I now run an online store where I retail my unique sensory products range, as well as a private studio where I develop and create components for permanent and pop-up sensory spaces and installations. I'm also in the final months of completing my PhD at the University of Newcastle.


NeuroWork: What is the subject of your PhD?
My PhD is about investigating the health and wellbeing benefits of sensory rooms for the general population. So it's all about how we can create multi-sensory environments for workplaces,schools, universities and public community events, and how we can all enhance, improve and maintain our own mental health and wellbeing.


NeuroWork: Have you seen a lot of interest in putting the sensory rooms in schools and workplaces?
I've definitely seen a lot of interest in it. Wellbeing at the moment is a huge topic that everybody's interested in, like how can we support the needs of our staff and our clients and our students? How can we make everyone work more productively and live more enjoyable and happy lives? I think it's something that everyone is interested in and everyone should be interested in it too, because it just makes for a better society as a whole.


NeuroWork: What does a typical day look like for you?
A typical day probably starts with shooting off a bunch of emails, working on quotes, and then heading to the studio and developing and working on sensory room components or my latest pop-up installation. As well as having a unique range of sensory products that I sell on my online store, I also design permanent sensory rooms for schools, disability organisations, workplaces, healthcare settings and private homes. I also do a range of pop-up, temporary installations for a lot of community events. I'm always on the go creating all sorts of different things.
It's always interesting, the work is always different. I could never just work in an office doing the same thing day to day. I really need that diverse creativity that's constantly challenging me and pushing me to design new things and come up with unique solutions to issues to do with accessibility and inclusivity.


NeuroWork: How do you go about obtaining commissions and marketing yourself?
I've got my website, which most people usually start with. I get a lot of interest coming from the website where I can showcase my work in a great visual way. Photographing the work is a key part of my marketing, as well as video documentation. Word of mouth has also been great for my business, especially for more local community events. I do a lot of networking. I try to be involved in everything, from speaking at conferences to going down to community networking events and just trying to build the business one little step at a time.


NeuroWork: Who are the people who have supported you throughout your career journey?
My mum is definitely my biggest advocate. She's my biggest support network. She's helped me get to where I am today. I wouldn't be here without the support of my mum, she's always encouraged me to be creative and passionate and follow my dreams. She is a big part of my business and a big part of my whole journey.


NeuroWork: Have you had any other jobs outside of your art and sensory products?
I worked at McDonald's for two years when I first started uni and I've done a couple of things in between. But that was my only big stint at a regular job.


NeuroWork: Did you disclose your Tourette's and was that difficult?
No, I kept it to myself. That was before my honours work, when I was still worried about the stigma and the reaction. I had always lived like that so hard to say whether it was difficult. In my eyes, I just feel like a normal everyday person. I don't know any other way to be. I can't imagine life any differently.


NeuroWork: What would be your top tips for other people with Tourette's who want to start their own business or pursue a particular career path?
The interesting thing about Tourette's is that it's often associated with a strong passion. There's a lot of famous artists, musicians, sports people with Tourette's. There is a drive behind the way that our brain works, which enables us to develop this hyper-focus, which also has this excess energy behind it. You often hear about people with Tourette's who can sing and then they are completely tic free. There are a lot of these amazing activities and passions that we can engage with that can use Tourette's as a strength. So I think if you've found that piece of yourself that connects both the Tourette's with your passion, then there is no stopping you.
You can find out more about Bliss' work at www.sensoryspaces.com.au.

Her Lawyer is the law firm for ambitious women in business. Their team of friendly female lawyers help clients to build, grow and protect amazing businesses. They offer contracts, employment law, leasing, intellectual property and related legal services – anything legal you need for your business, Her Lawyer are here to help.