Alison Eveleigh | 03/01/2020
If support services were not available, policies and procedures are necessary to ensure companies take appropriate responsibility for workplace accommodations.


Companies should have formal policies to address workplace accommodations for autistic employees in the absence of professional support, according to an Israeli study.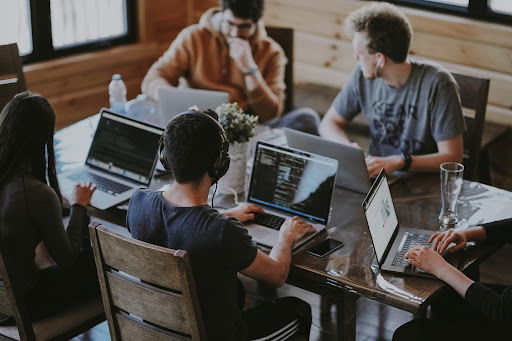 Researchers from the University of Haifa, Israel, interviewed 11 direct supervisors of employees with autism spectrum disorder (ASD) about the reasonable accommodations made for their staff.
The supervisors were all able to identify difficulties faced by their employees, and referred intuitively to adaptations required to manage those difficulties. For example, one employee has difficulties understanding indirect communication. "I have to explicitly explain exactly what I want without beating around the bush," their supervisor noted.
Another supervisor had changed the working hours of the employee. "He has some trouble getting up in the morning so he comes in at ten, I have no problem with that, and so he works sometimes until six […] The main thing is that he does not miss any of his work hours."
However, none of the supervisors referred to existing organisational policies or procedures for providing accommodations. Instead, they had professional help from support services that were helping to integrate autistic employees into the workplace. It was "reasonable to assume" that support influenced their conduct and attitude towards the employees, said the researchers.
However, if support services were not available, policies and procedures are necessary to ensure companies take appropriate responsibility for workplace accommodations, said the researchers. Otherwise, accommodations can be perceived as a personal problem of the employee instead of their legal right.
Examples of accommodations that employers would need to take into account include:
the human environment (such as different ways of communication at work);
environmental aspects that relate to the performance of the job (such as the learning pace of the employee);
environmental aspects related to the day-to-day routine at work (such as changing the working hours); and
the physical and sensory environment (such as managing noise in an office with headphones).
"In order to allocate fair accommodations and promote distributive justice within the [organisation], supervisors require knowledge and understanding of the employees' strengths and needs related to their disability," said the researchers.
A fair policy for workplace accommodations should provide opportunities for autistic employees to voice their need for accommodations, they added.
Steph Carayannis, a consultant with social enterprise Specialisterne Australia, agreed with the researcher's recommendation for policies.
"In [organisations] that aren't partnered [with Specialisterne] policies and procedures are really helpful. It gives managers something to look to and know what is expected."
However, she noted that formal policies are only helpful if an organisation is ready to accommodate autistic staff, and that organisation-wide policies may not contain enough detail to meet the needs of individual employees.
She said that Specialisterne observes candidates over a four-week training process and prepares a tailored management plan for each employee, detailing their specific workplace accommodations. This plan catered to the varied needs to autistic employees.
To address issues of fairness, Ms Caryannis suggested organisations also make accommodations available to all employees, not just neurodivergent employees.
"At the end of the day, you want to make sure that all your staff are thriving in the workplace and are comfortable in the workplace," she said.
The same study also found that:
the work environment is as important in facilitating a person with autism's inclusion in the workplace as their personal characteristics;
while an employer may know an employee is autistic, they often don't understand the consequences of the disability on the employee's functioning. It is important to engage professionals to support the employment process; and
contrary to the belief that providing workplace accommodations places a heavy financial burden on employers, most of the accommodations revealed in the study did not involve direct expenses since they relate to communication, daily routine, and job performance.