Isabelle Quigley and Alison Eveleigh | 03/01/2020
There is a wide range of experiences to be tracked in order to understand the scope of the problem that is unemployment among neurodivergent people.


It is well known that alongside many workplace advantages, neurodiversity can bring with it barriers to employment.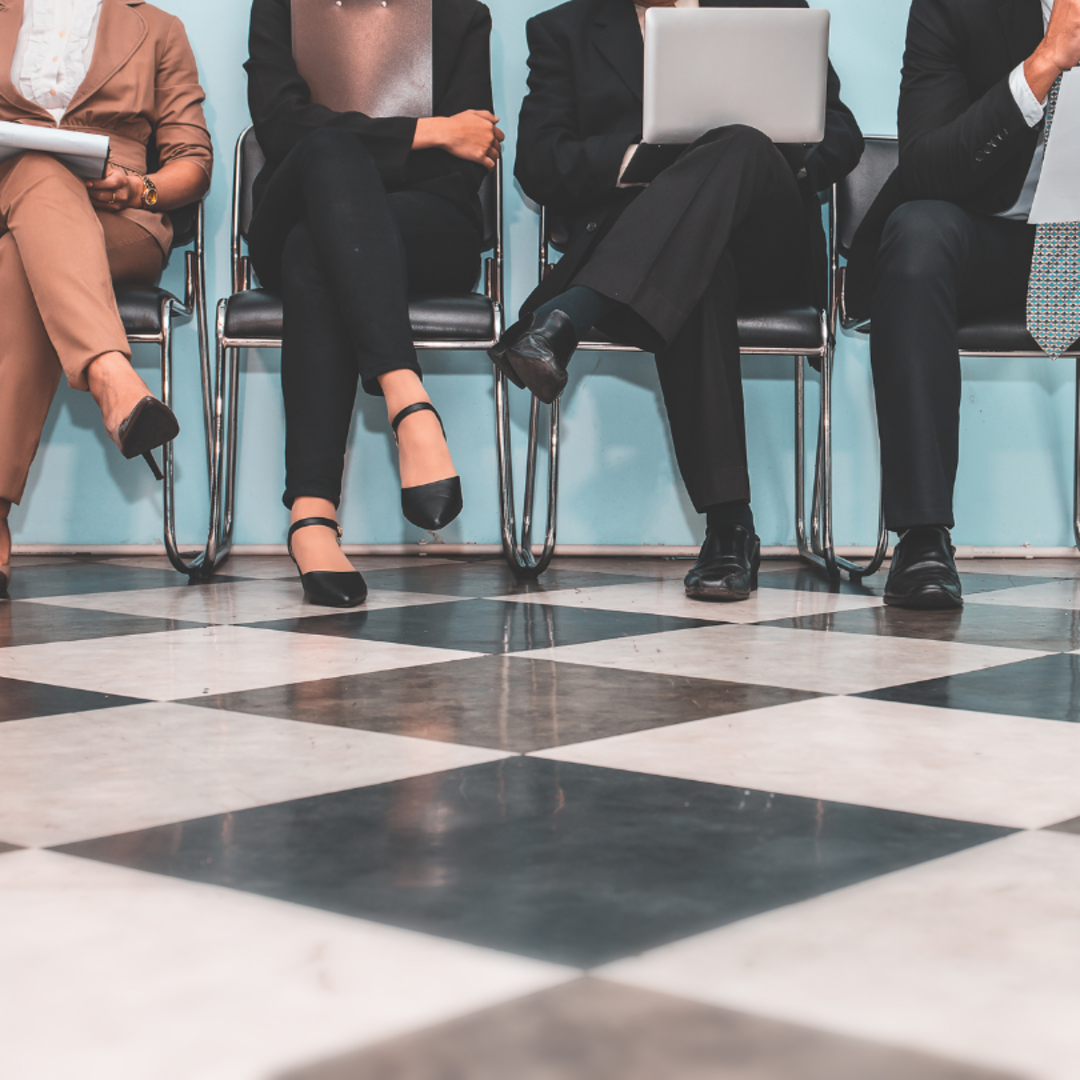 Australia experiences one of the highest rates of unemployment of people with disability in the OECD (Soldatic & Pini, 2009), suggesting a lack of sustainable employment opportunities for people with disability (Lantz & Marston, 2012).
However, there are few resources that track the specifics of unemployment among a wide range of neurodiversity, not just Autism but Tourette's Syndrome, ADHD, Dyspraxia, Dyscalculia and Dysgraphia also. There is a wide range of experiences to be tracked in order to understand the scope of the problem that is unemployment among neurodiverse people, and unfortunately in many cases the research needed for these statistics does not exist yet.
However, we have gathered 22 facts and statistics that you may not know about neurodiversity and employment, so that we can all continue to look for ways to educate encourage neurodiverse employment.
Autism
1. In 2018, there were 205,200 Australians with autism, a 25.1% increase from the 164,000 with the condition in 2015 (ABS, 2019).
2. The unemployment rate for people with autism spectrum disorders was 34.1%, more than three times the rate for people with disability (10.3%) and almost eight times the rate of people without disability (4.6%) (ABS 2019).
3. Autism Spectrum Disorder is also the largest primary disability category for the NDIS. As at 31 December 2018, 29% of active participants with an approved plan had a primary disability of ASD (NDIS, 2018).
4. Only 28% of NDIS participants with autism spectrum disorder aged 25 and over have a paid job, with difficulty changing jobs or getting a preferred job being the most commonly reported employment restrictions (NDIS, 2018).
5. The Dandelion Employment Program in Australia calculates that every 100 individuals with autism spectrum disorder who were previously unemployed, and who participate in the program for three years, save the Australian government over $6 million in the form of tax gains, savings in welfare benefits, and savings in unemployment services costs (Hurley-Hanson, Giannantonio and Griffiths, 2020)
Tourette's Syndrome
6. In Australia, Tourette's Syndrome is thought to affect affect 1 in 100 kids and 1 in 200 adults. However, there is a lack of research in both Australia and overseas on the impact of Tourette's Syndrome on employment, partly because of the dominant focus on children with Tourette's Syndrome.
7. A UK study found high levels of unemployment in the study sample of adult patients with TS (29.2 %). By comparison, 2011 UK census data for the same geographical region in an age-matched population showed an unemployment rate of 7.5 % (Aldred and Cavanna, 2015).
8. Research from the United States also supports the view that, when compared with the general population, adults with Tourette's Syndrome experience higher unemployment (Budman, Scahill and Walkup et al, 2013).
Dyspraxia
9. Experts say that in Australia, about 10% of people have some degree of dyspraxia, while approximately 2% have it severely. However, there is a lack of research in both Australia and overseas on the impact of dyspraxia on employment.
10. Research from the UK suggests that adults living with dyspraxia tend to report poorer employment experiences than their typical peers (Barnett and Hill, 2019) and face barriers to employment success (Amanda Kirby, Williams, Thomas and Hill, 2013).
ADHD
11. Prevalence and persistence of ADHD have not been described in Australian adults, as much of the research is focused on the diagnosis of children. However, Deloitte's 2019 Report on The social and economic costs of ADHD in Australia (2019) has estimated that ADHD affects approximately 3% of the adult population aged 15 plus (as opposed to 4.1% of children aged 0-14 years).
12. Adults with ADHD are more likely to face unemployment, change jobs more frequently, relate less well to supervisors, and are more likely to be absent or underperform (Barkley, 2008).
13. A 2006 study by the World Health Organization (WHO) determined that in the US, adults with ADHD are eighteen times more likely to be disciplined at work for perceived "behavior problems" and are 60% more likely to lose their jobs.
14. A 2013 UK study showed that being diagnosed with ADHD in childhood reduced employment in early adulthood by 10 per cent and earnings by 33 per cent (Fletcher 2013).
15. The unemployment and underemployment of adults with ADHD does not just only cost the individual. According to Deloitte's 2019 Report on The social and economic costs of ADHD in Australia (2019), reduced employment associated with ADHD was estimated to cost $3.09 billion in 2019, or $5,417 per working age Australian with ADHD. The same report found that ADHD resulted in a productivity loss of $10.2 billion in 2019.
Dyslexia, Dyscalculia and Dysgraphia
16. Inconsistent definitions of dyslexia and other learning difficulties across Australia make prevalence difficult to establish. It has been reported that prevalence estimates of people with dyslexia range from between 3-20% of the population (Castles, Wheldall & Nayton, 2014).
17. The estimated prevalence of dyscalculia is about 3.5 to 6.5% of the population (Butterworth and Kovas 2013).
18. Additionally, about 50% of students with dyslexia are also likely to have dyscalculia (Wilson & Waldie, 2010).
19. There are not many studies about dysgraphia, so the prevalence is unknown. According to one study, prevalence of dysgraphia is estimated at 5-20% of all students having some type of writing deficit (Reynolds, 2007).
20. For many with dyslexia, dyscalculia and dysgraphia, difficulties with employment begin with difficulties in the education system. The school drop-out rate of people with dyslexia can be as high as 35%, twice as the national average school drop-out rate of many countries; in the United States, 27% of the high school drop-outs have learning disabilities. It has been estimated that barely 2% of people with dyslexia enrolled in undergraduate programmes in the USA complete the requisite 4 years of study.
21. A large-scale cohort study in England revealed that poor mathematical ability is associated with major psychosocial and economic risks: 70–90% of the affected persons ended their schooling prematurely at age 16; at age 30, very few of them were employed full-time.
22. For those with dyscalculia, the probability of being unemployed and of developing depressive symptoms was twice as high as that of persons without dyscalculia (Parsons et al, 2005).
References
Full references available on request.
1. https://www.abs.gov.au/ausstats/abs@.nsf/Latestproducts/4430.0Main%20Features102018?opendocument&tabname=Summary&prodno=4430.0&issue=2018&num=&view=
2. https://www.abs.gov.au/ausstats/abs@.nsf/Latestproducts/4430.0Main%20Features102018?opendocument&tabname=Summary&prodno=4430.0&issue=2018&num=&view=
3. https://data.ndis.gov.au/reports-and-analyses/outcomes-participants-autism-spectrum-disorder
4. https://data.ndis.gov.au/reports-and-analyses/outcomes-participants-autism-spectrum-disorder
5. https://www.palgrave.com/gp/book/9783030290481
7. https://link.springer.com/article/10.1007%2Fs10072-015-2223-0
8. https://www.academia.edu/13726862/The_Impact_of_Tourette_Syndrome_in_Adults_Results_from_the_Tourette_Syndrome_Impact_Survey
9. https://occupationaltherapychildren.com.au/we-have-skills/my-childs-condition/dyspraxia-developmental-coordination-disorder-dcd/
10. https://www.taylorfrancis.com/books/9781315268231
11. https://www2.deloitte.com/au/en/pages/economics/articles/social-economic-costs-adhd-Australia.html
12. https://journals.lww.com/jonmd/Citation/2008/11000/ADHD_In_Adults__What_the_Science_Says.13.aspx
13. https://www.ncbi.nlm.nih.gov/pmc/articles/PMC6714576/
14. https://www.ncbi.nlm.nih.gov/pmc/articles/PMC6714576/
15. https://www2.deloitte.com/au/en/pages/economics/articles/social-economic-costs-adhd-Australia.html
16. https://www.ldaustralia.org/client/documents/Developmental%20Dyscalculia%20and%20low%20numeracy%20-%20Ann%20Williams.pdf
17. https://www.ldaustralia.org/client/documents/Developmental%20Dyscalculia%20and%20low%20numeracy%20-%20Ann%20Williams.pdf
18. https://specialneedsprojecteec424.weebly.com/dysgraphia.html
19. https://www.ncbi.nlm.nih.gov/pubmed/17557685
20. https://core.ac.uk/download/pdf/111651.pdf
21. https://core.ac.uk/download/pdf/111651.pdf
22. https://core.ac.uk/download/pdf/111651.pdf